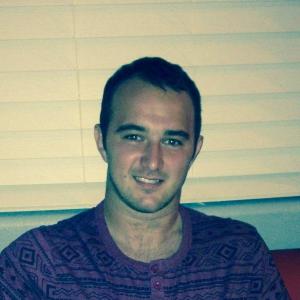 Graduate Student in Residence
Specialization
:
Research Interests
Metaphysics/Ontology
Philosophy of Mind
Philosophy of Science
Philosophy of Language
Meta-philosophy 
Education
:
Arizona State University (BA)
Bio
:
Besides philosophy, I like to skateboard, watch action sports, hike, camp, play some basketball and tennis, and drink craft beer. I listen artists like Edward Sharpe, Devendra
Banhart, first two albums from Kings of Leon, the Growlers, and Fleet Foxes, among others. I also like to read fiction of all kinds, and I enjoy good tv shows like the first season of "True Detective,"  "Game of Thrones," "Sherlock," and "Jonathan Strange and Mr. Norrel" among others.
Research
:
I am interested in essentialism, natural kinds, de re modality, laws of nature, causation, specifically in essentialism as the ground of de re modality, and laws of nature as statements about the natures of things. I am also interested in fundamental ontology, that is, in the basic ontological categories  like individual object, property, event. I also like to think about emergent dualism in philosophy of mind and have some interest in computational models of mind. Other interests are meta-ethics, meaning and reference, sortals and identity criteria, externalism, meta-ontology, and meta-philosophy, Phil of religion.